Are you looking for that certain type of plant that you cannot get in your local garden centre? Why not check out these 20 online plant shops in Spain that sell a wide range of indoor and outdoor plants that suits every taste.
---
I never saw myself as the gardening type. I have killed so many plants in the past that I have started to accept that plants and I just don't get along. When I first started 'gardening' I really didn't know what I was doing. But I get so inspired when I visit our friend's Spanish gardens that I really wanted one too!
We are fortunate enough to have a large garden, it would be a waste not do anything with it! Most of the plants are already established when we moved in so it was only a case of keeping them alive. To be on the safe side, I started to collect succulents and cacti. I mean, these plants are virtually indestructible, right? I figured, that if they didn't survive in my care, then plants and I are definitely not meant to be.
It's about trial and (a lot of) error. I obtained a lot of information on the internet and asked friends for advice. In time, my confidence in gardening grew and I was brave enough to grow my own vegetables. In the past two years, I have grown, Valencian tomatoes, plum tomatoes, watermelons, Thai chillis and Italian peppers.
From The Vegetable Garden
20 Online Plant Shops In Spain
While I still love browsing through local viveros and granjas I also enjoy purchasing plants and seeds online. At the moment, I'm building up my collection of house plants, and have really taken to collecting different types of succulents and cacti. Some varieties are hard to find in my local garden centre, this is where online plant shopping comes in handy. Here are 20 online plant shops in Spain where you can find almost anything for your Spanish home and garden.
Not only Succulent Den is a good online store to buy plants, but they also offer succulent gift boxes for any occasion. Based in Spain, they offer a wide range of common and rare succulents as a gift to yourself or your loved ones. You can either choose from their curated succulent boxes or you can also build a box so you can personalise it! Shipping is FREE in mainland Spain for orders over €40.
Delight your garden or balcony with a wide variety of products offered by Bloomling. Choose from a wide selection of plant species. Order from the comfort of your home and have it delivered straight to your doorstep.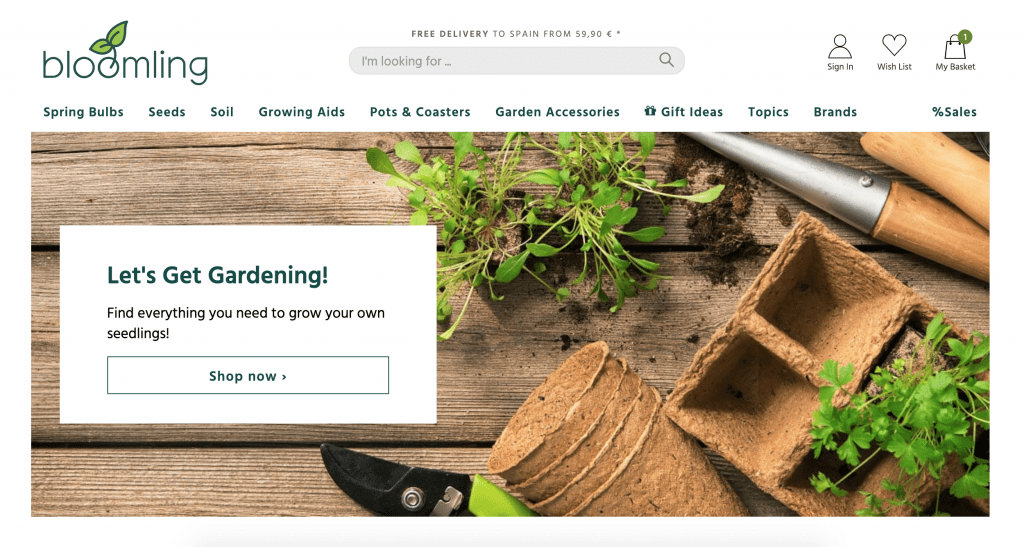 A cactus shop where you can find hundreds of different cacti and succulents, as well as plant accessories. La Tienda de Cactus also offers advice on the care of cacti and succulents.
El Nou Garden is a Garden Center situated in Cabrils, Spain. They are experts in selling all types of plants online as well as home and garden accessories.
Kuka Garden Center is one of the nurseries in Spain with the greatest variety of plants. Gardening Kuka is not only known for its wide assortment of plants and gardening products, but also for all the professional knowledge of the products they sell.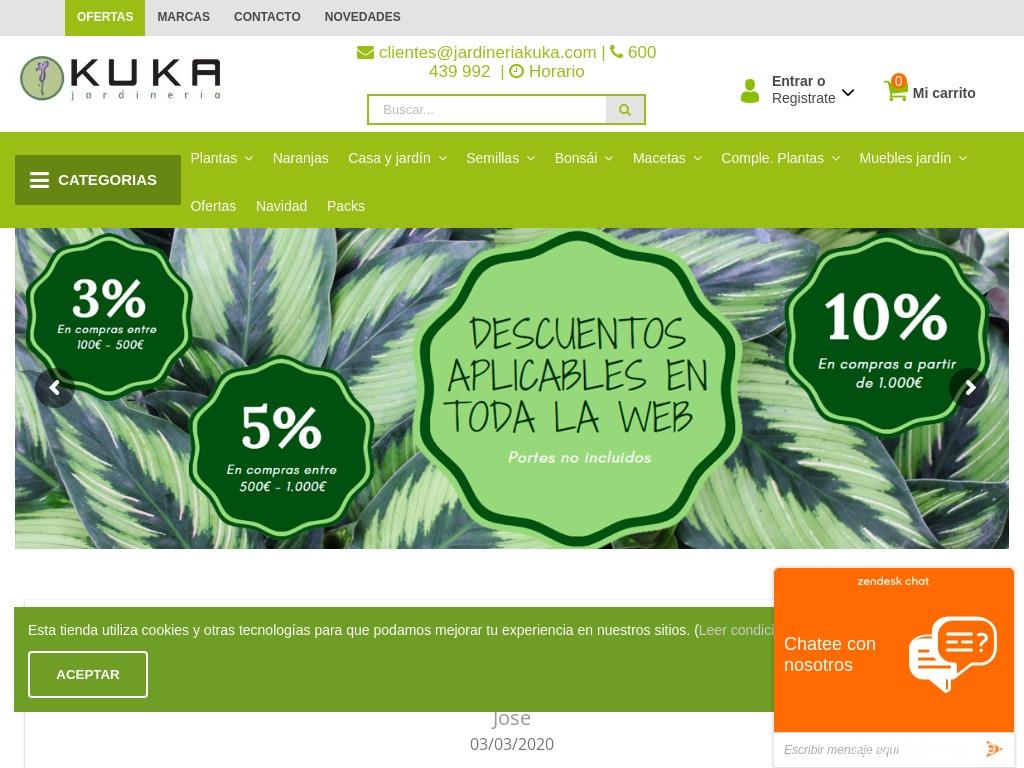 Wholesalers and retailers of ornamental plants, seeds, and bulbs. With more than 35 years of experience, Germi Garden offer service and advice to professionals and individuals.
Fronda is a small nursery based in Madrid, they have been established since the '90s. They sell a wide range of plants, flowers and accessories.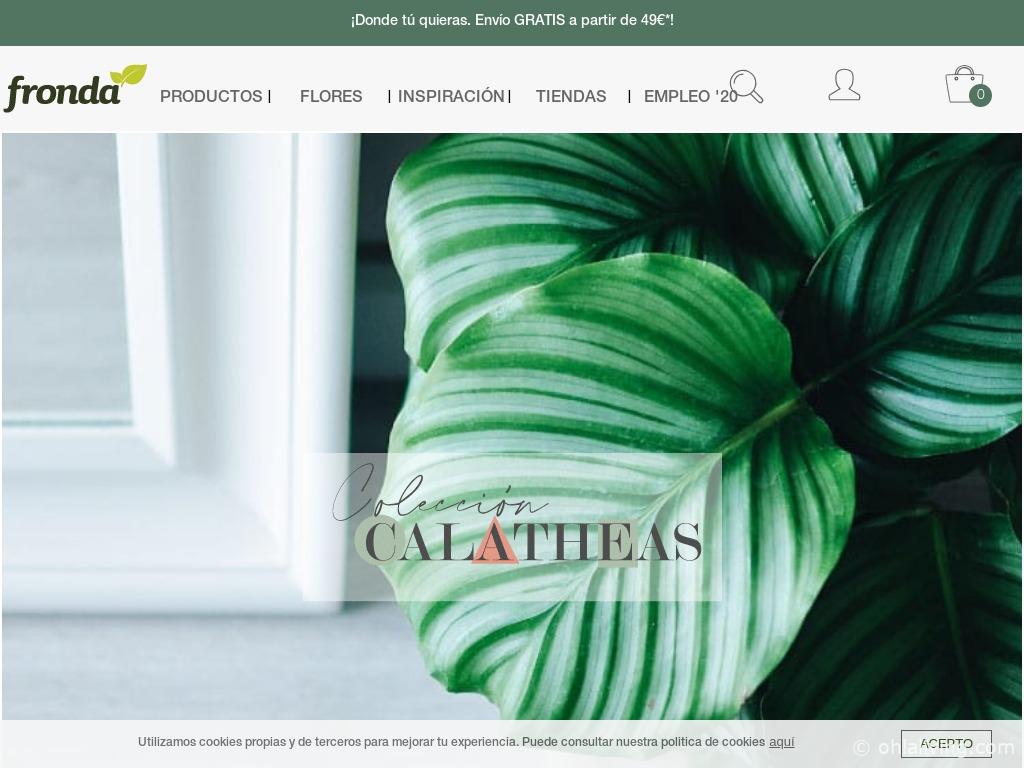 Natura Love sells plants as well as modern furniture, and decoration. They also offer shipping 24-48 hours or ordering and with free returns.
Dijardín is a fairly new company that was established in 2008 in order to provide a professional service in gardening and landscaping. They are based in Badajoz, Spain, but also offers online services where you can buy indoor and outdoor plants.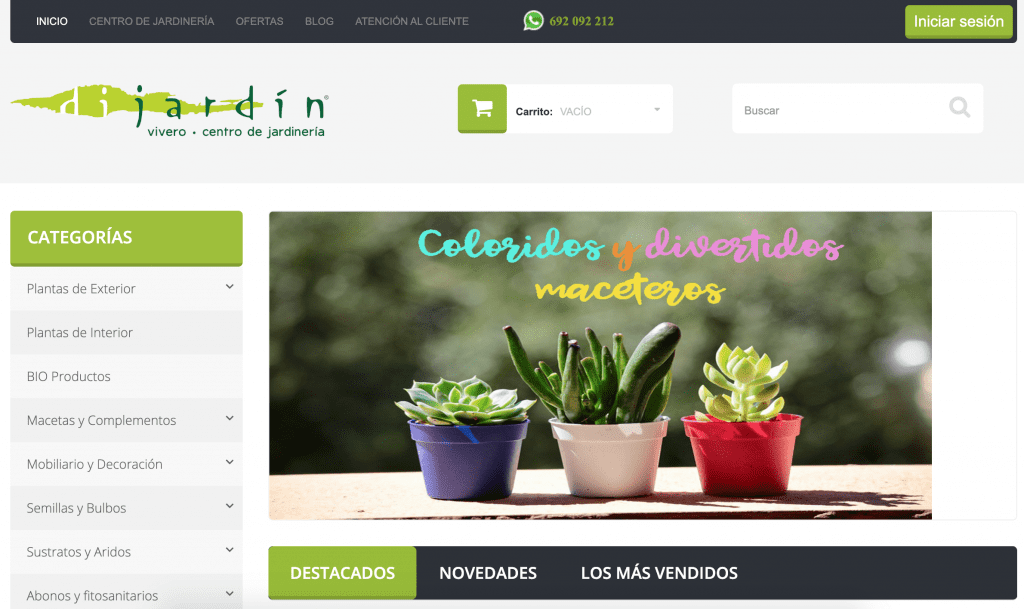 An online garden centre that serves both individuals and professionals. Thet have a wide range of plants, seeds, trees, decorations, fertilizers and more. Ideal for those who are looking for a range of vegetable, seeds, and accessories for their garden.
Located in Sant Vicenç dels Horts, Barcelona it was founded in 1988 as a Mediterranean ornamental plant nursery. In 1992 they expanded to a large garden centre and have a total of 4,500 m2 covered and 15,000 m2 of crops and accessories for gardening. They also sell online and here you will find different kinds of seasonal plants, trees, flowers and more!
An online plant shop where you can find a wide assortment of species. They sell online plants with free shipping on all orders. As well as garden plants you will also find medicinal and aromatic herbs available.
Planfor is a large online garden store where you will find all sorts of rare plants. Not only they offer a fixed delivery rate but their website is also full of helpful information ideal for newbies or experienced gardeners.
Plantas de Huerto offer all kinds of plants for home and agriculture. A great online garden shop for your vegetable and fruit garden.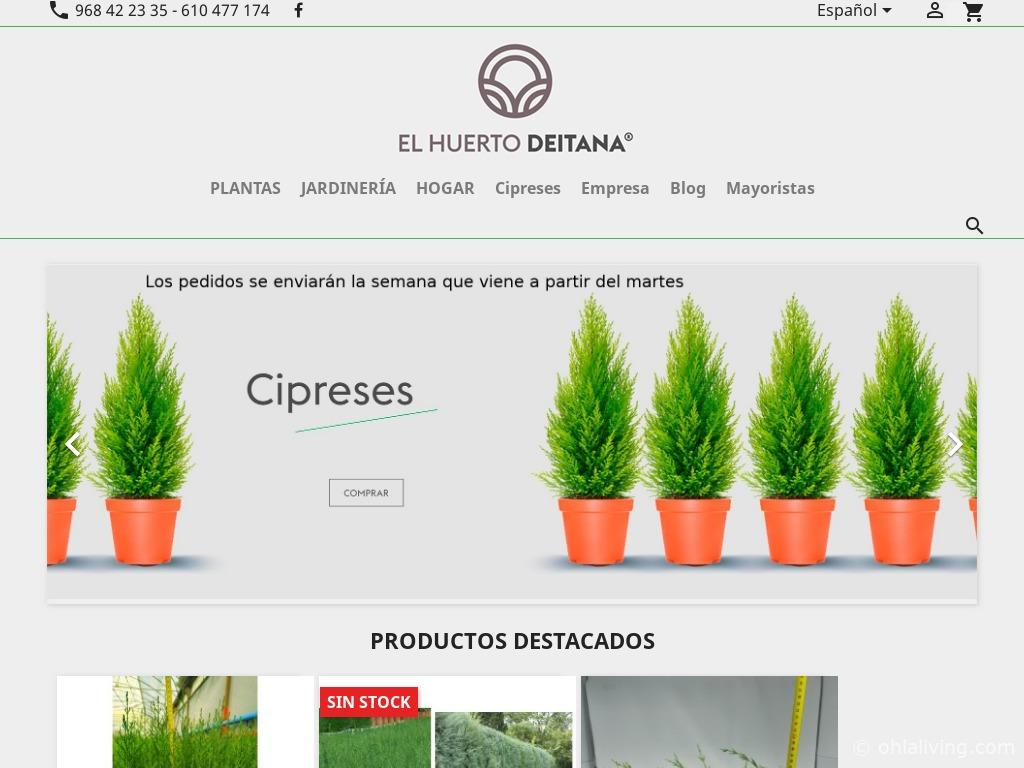 If you are looking for an online nursery with its own production of exterior and interior plants, Jardeneria is the place to go. With more than 27 years of experience, they offer a great variety of ornamental plants, shrubs and trees.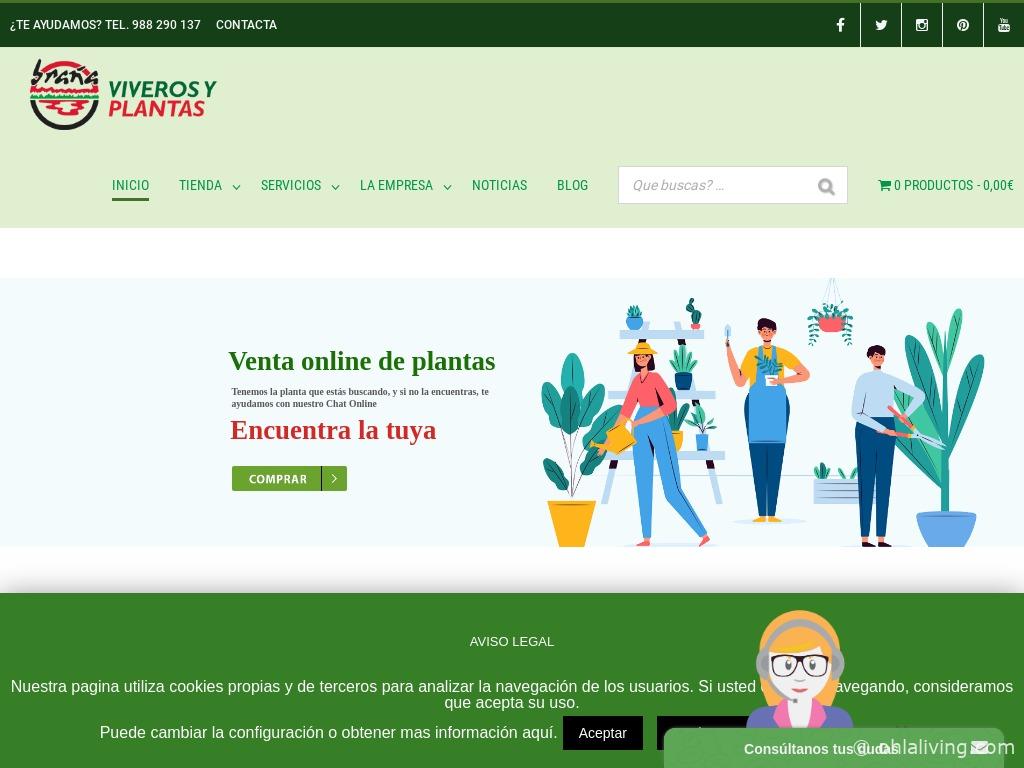 Lara Flor sells a wide assortment of products for your garden. Here you will find seeds, seedbeds, substrates, bulbs, tools, planters, cultivation tables, irrigation systems, phytosanitary treatments, fertilizers, and more…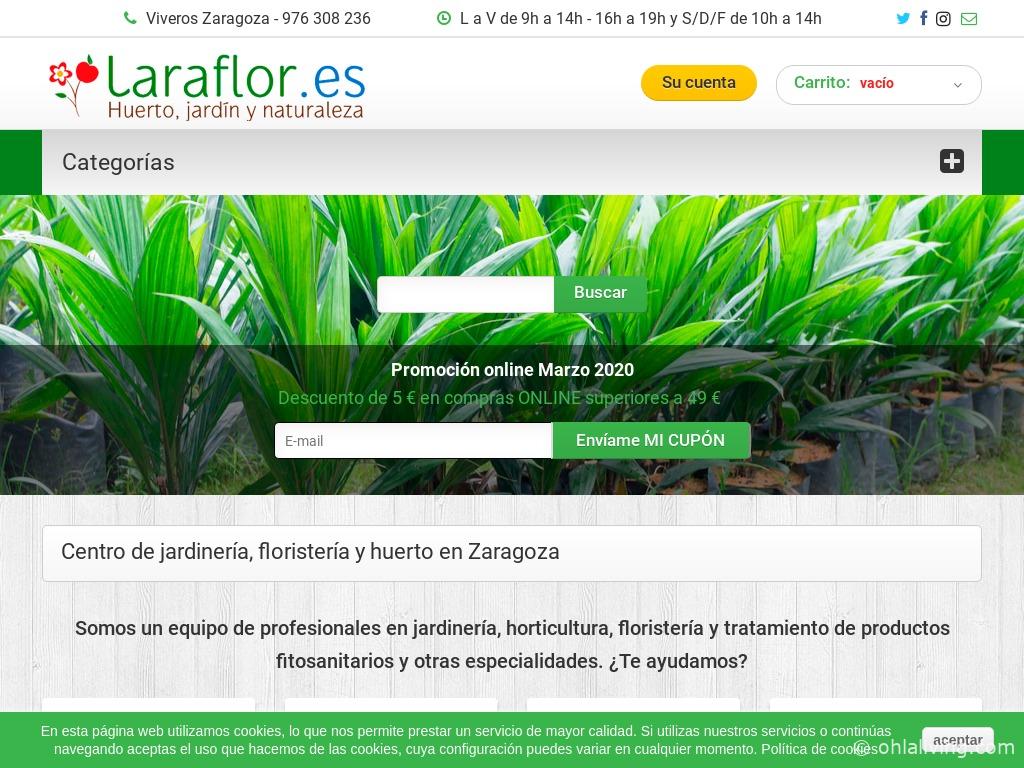 Located in Calatayud, Zaragoza, Agusta Jardin sells everything you need for your Mediterranean garden including plants, seeds, and furniture. They also carry out gardening and decoration of events.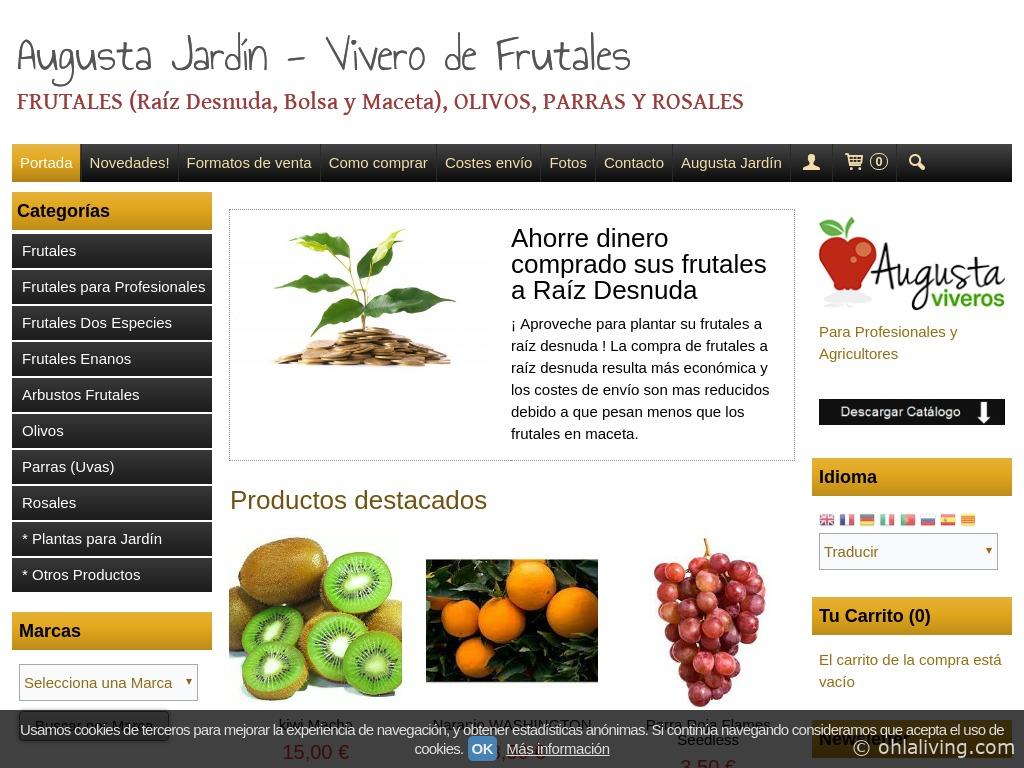 Suculentia is a cacti and succulent online shop that sells a wide variety of unique species created from their own seeds.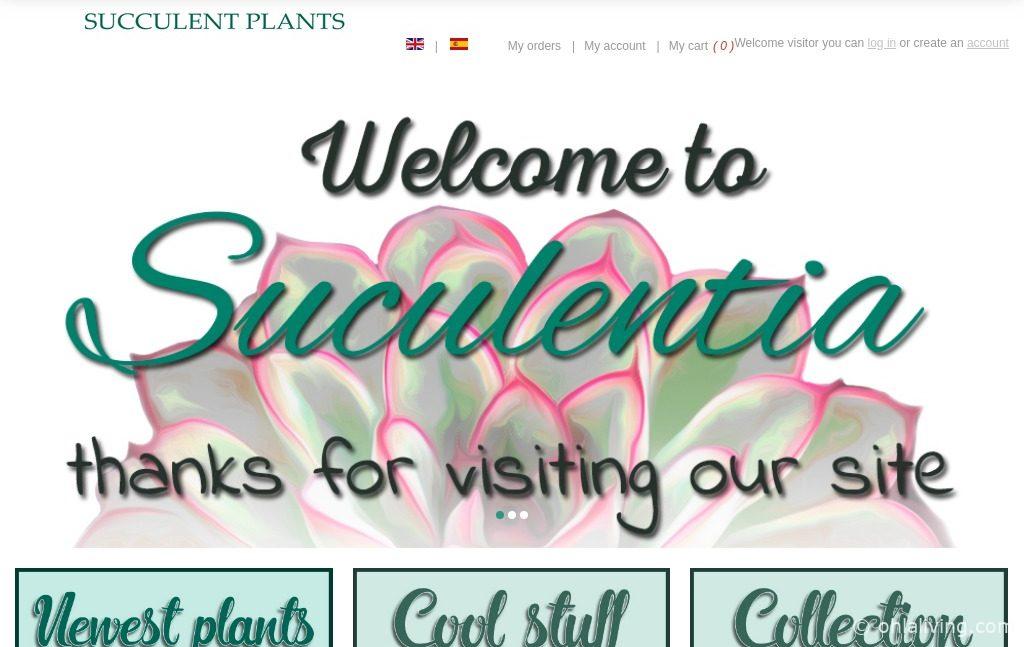 Located in Elche, Viveros la Dama have been established for more than 30 years. With more than 10,000 square meters, the garden centre is the perfect place to find an extensive range of gardening products. They have a multitude of indoor and outdoor plants, both domestic and imported, as well as everything necessary for the care of your plants.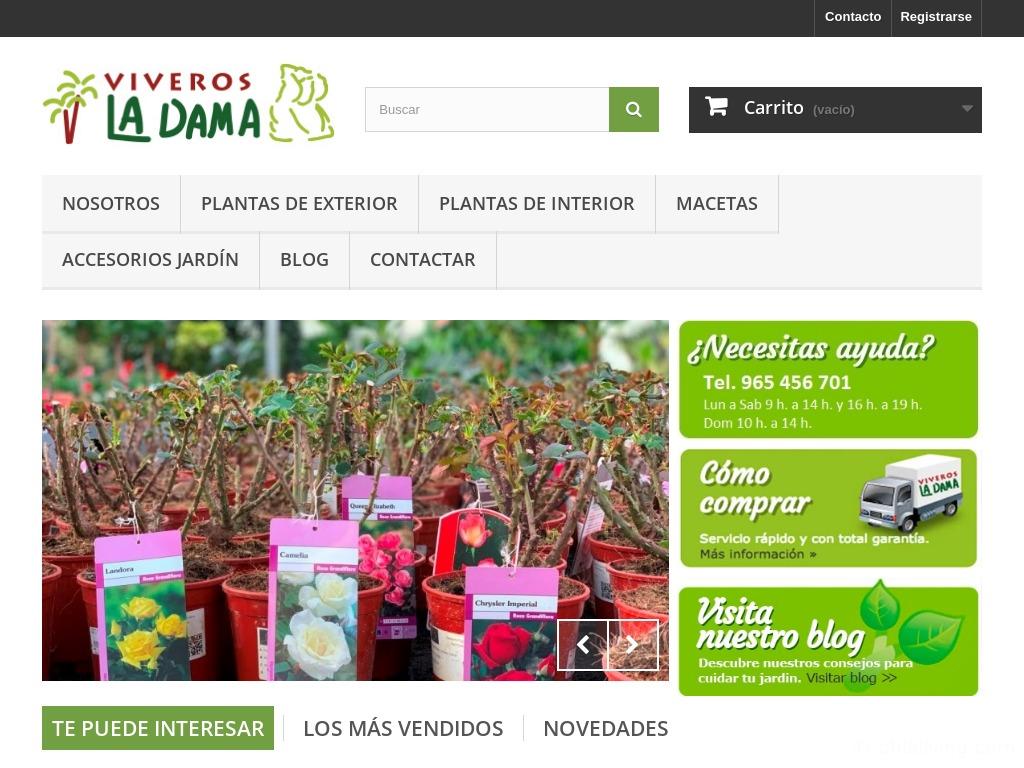 Plantamus is dedicated to the production of ornamental trees and shrubs, forest and fruit seedlings. They also sell organic fertilizers, organic plant protection, books and all kinds of materials, accessories for the garden.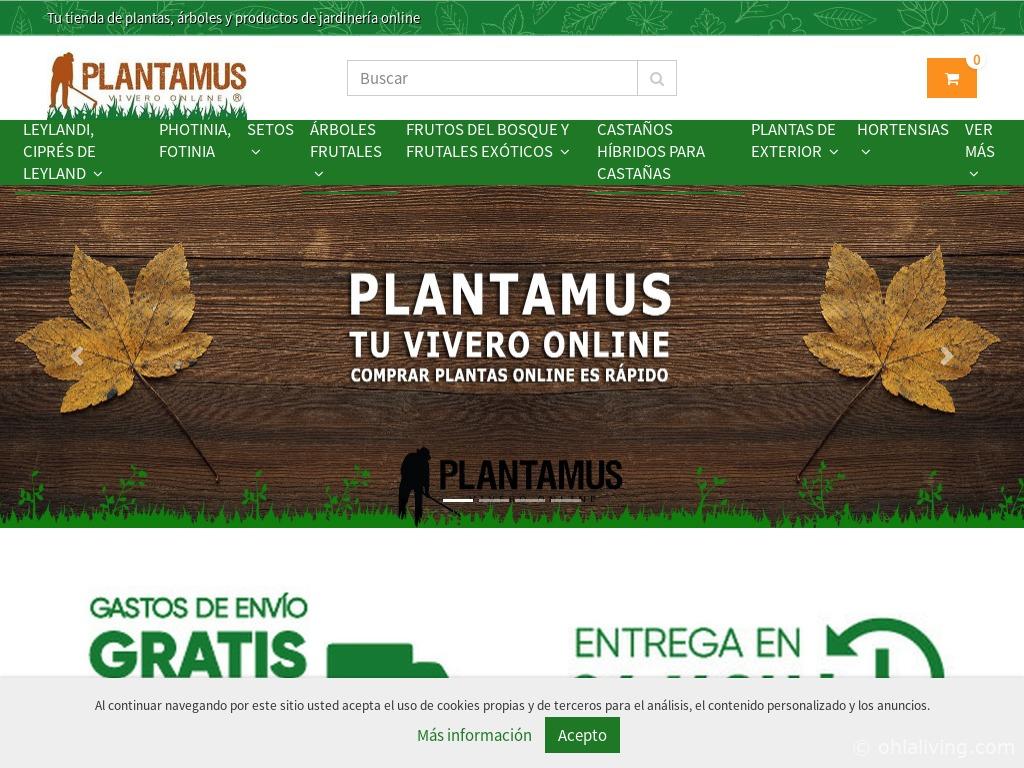 Summary
While nothing compares to browsing for plants at your local garden centre, I hope you find this list useful for those rare and large plants that you've always wanted. Can you recommend other online plant shops in Spain? Please let me know on the comments below!
Do you like my posts? Subscribe now!
Sign up here to get the latest posts, recipes, DIY and other cool things!