In Valencia, there are a lot of great artisan shops that sell unique souvenirs and home decor sourced originally from local artists. In this post, I want to share my new buys and show my support for local businesses. Check out my latest haul from La Postalera!
---
I started decorating our living room last year when lockdown started. Since then I've been holding back when it came to accessorising our home. Not only I've been having a decorators block, yes I swear it's a thing. Like writer's block, ideas don't seem to come that easy. But instead of a blank screen for the last year, I've been staring at my blank walls trying to decide what would be the best things to hang on them.
I'm all for originality and love to create or recycle my own unique home accessories. Last year, I've been busy transforming sideboards, garden furniture and also creating my own Andalusian inspired wall pots. So it's only right that I find something original and 'me' to accessorize the rest of our home.
La Postalera – Unique Souvenirs & Home Decor In Valencia
I stumbled upon this souvenir shop a couple of months ago, though they were closed at the time, I saw their products on their website and immediately fell in love with them. Last week I headed to the city again to check out what I can grab!
Not just a souvenir shop!
Forget the stereotypical souvenirs from Spain. La Postalera is another level. Their products are sourced from well known local artists. Much nicer than a pair of castanets, straw donkeys and fridge magnets! Situated in Carrer de la Corretgeria just a minute walk from the Cathedral the shop will certainly catch your eye with its colourful and bright products.
La Postalera is a brainchild of two young entrepreneurs from Valencia. David and Adolfo wanted to take souvenirs to another level opened the shop back in 2018. Of course, you will still find things like mugs, magnets and postcards, but they are made by local artists who have been given the chance to promote their brand through the store.
Before visiting the shop, I already had an idea of what kind of things I wanted to take away. I saw some beautiful prints of Valencia that I knew would look amazing above my workspace. There is also a ceramic plate that I had my eyes on since I saw it online.
As expected, when I got there, I was overwhelmed by the amazing and colourful array of stuff. I wanted them all, especially the plant pots and ceramic wall hangings! Which I've already bookmarked for my next visit!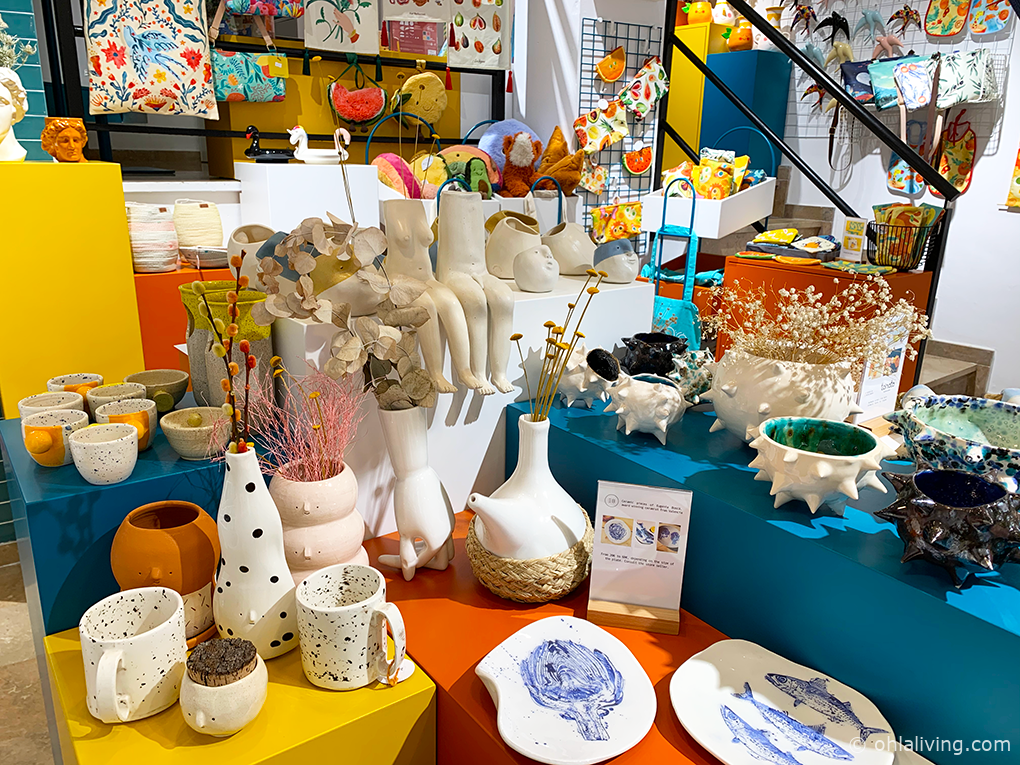 The loot I took home!
Trying so hard not to get carried away I came out with only a few things. I really loved the Fallera A4 print so I grabbed that. The cat and orange ceramic wall hanging also made into my basket along with the postcard version. And my son also wanted the Mar Mediterani poster for his room.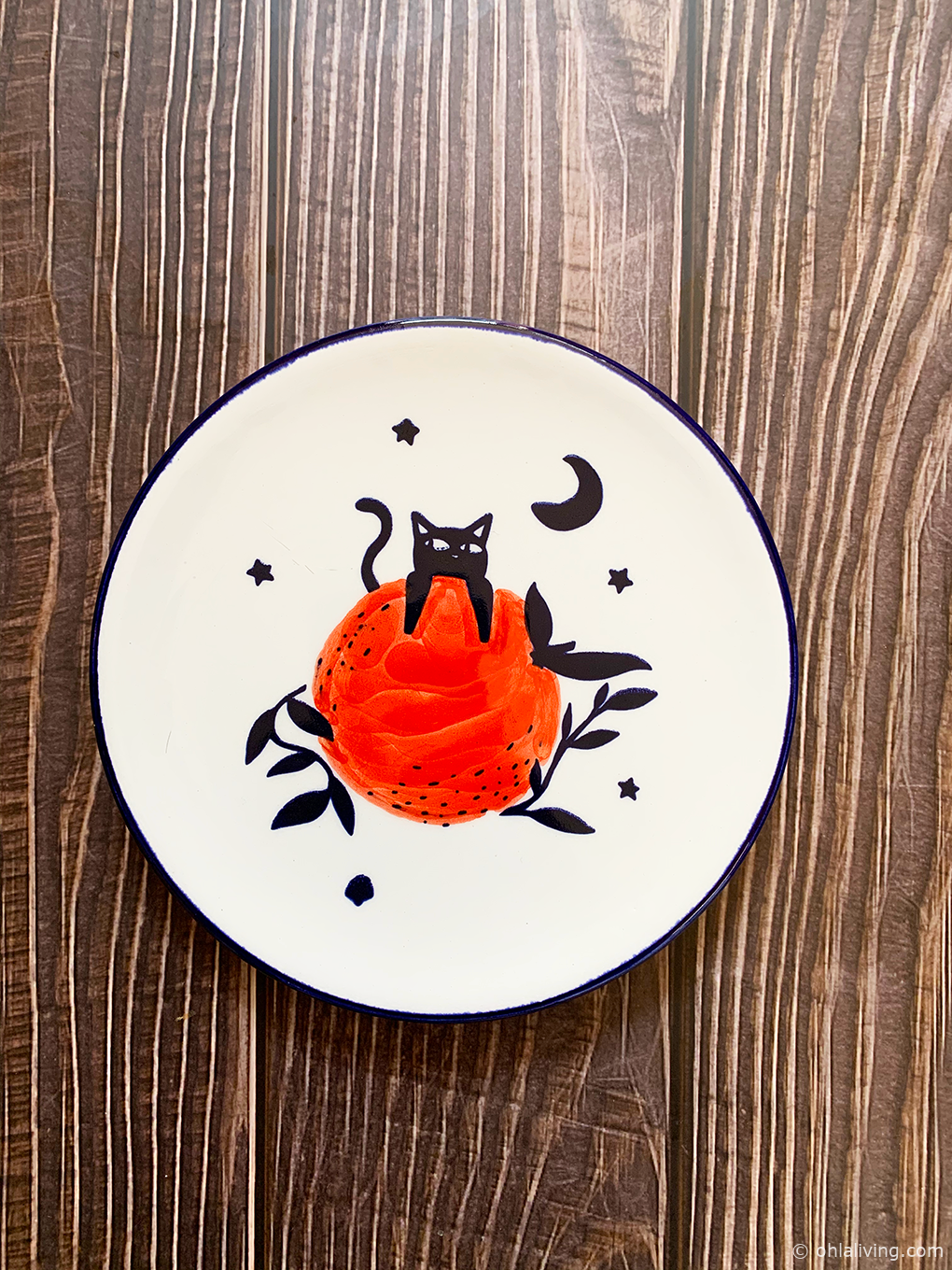 Final Thoughts
If you're visiting Valencia and looking for unusual souvenirs, or just want to buy beautiful home accessories original from the amazing city then I would recommend visiting La Postalera. It's a small shop but with a big personality. The staff are willing to help, and they didn't mind that I took some photos of their products. Just in case you wanted to know, I used a standard 30x40cm photo frame with a mount for my posters.
Do you live in Valencia or have visited before? Can you recommend a good artisan or a unique home decor shop? Let me know in the comments below and I might check them out in the future! 😉
La Postalera Shop Info
Address:
Calle Correjería nº 4, Valencia, Spain
Opening Times:
Mon – Fri
11:00-14:00 & 17:00-20:00
Sunday
11:00 -14:00
Website
www.lapostalera.es
Do you like my posts? Subscribe now!
Sign up here to get the latest posts, recipes, DIY and other cool things!