Raising kids in Spain is different, and it doesn't matter how much research you put in to it, nothing can really prepare you until you experience it first hand. I certainly thought that I had a fair idea of what to expect, but I found out in time, some things are a lot easier to adjust to than others.
I'd like to look back and see how far we have come since we moved here. It's been a journey of discovery and learning, we had some difficult times but the good times are far more memorable. I firmly believe that by exposing our children to different cultures, languages and traditions gives them a much better understanding of the world. This past few years have been a cultural learning curve and something that we feel very lucky to experience.
So with a positive and open minded view I would like to share some light hearted insights on my experiences,  how I have adjusted to raising my kids in Spain and how having a sense of humour and positive outlook has helped me through the times when I really needed it the most!
We get 12 weeks of summer holidays
Just the thought of the 6 weeks holidays back in the UK use to make me break out in sweats. What the hell do I do with the kids for 6 weeks?! With the weather being unpredictable most of the time and having to pay on a lot of days out I really need to be creative in keeping the kids entertained.
12 weeks of summer holidays sound really long, but with guaranteed sunny days everyday, the kids spend most of their time outdoors playing or cooling off in the pool. During weekends we invite our friends for BBQ or paella and with beaches only 20 minutes drive away, trips to the seaside whenever we want is a cheap and fun way to keep the children occupied.
Schools times depends on the type of school
My children attend a concertado school therefore their hours are longer, from 9:00 – 5:00. This was a big change for the boys because in the UK they usually finish at 3:20. Some public schools start a little earlier at 8:30-2:00 and an early finish time of  1:00 or 2:00 during the summer.
Public primary school starts at 9:00-12:00 and 15:00-17:00, not forgetting the two and a half break for lunch and siesta. So if you have children at different ages, be prepared to do a lot of running (driving) around!
Lots of late nights outdoors especially during the summer
We watched Holland v Spain at last years World Cup with our Dutch and Spanish friends. We're not fans of football, but any excuse to see our friends and to spend time with the kids is good enough for us!
Of course we weren't the only one who came in with a large group of children, almost everyone in town were families. The kids played football in the streets while the adults cheered on in front of the big screen and even though Spain was sent out with their pride in tatters, the good atmosphere continued as the night went on that we decided to stay for longer. The best thing of all, not one person complained or gave out dirty looks just because we were out with the children after 10pm!
Be prepared to let your kids use fireworks
I nearly had a heart attack when my 7 year old asked me for a box of fireworks last year. But his friends had them, he told me. He never handled fireworks before only sparklers for goodness sakes! So I wasn't about to hand him a box of something that can potentially blow his fingers off!
Fireworks and fire displays are a normal part of life in Spain, and during fiestas especially the Fallas, everyone enjoys letting off their own fireworks. Even kids. Last year was the first time I gave my son the permission to use mini petardos, bang snaps and smoke bombs. Anxiously and with very close supervision!
Swearing is uh, 'normal'
Of course I'd go crazy if I hear any of my kids swear! So you can imagine my horror when I heard adults swear while my kids were around! I looked around to see if anyone thought the same, but everyone carried on like nothing happened. Spaniards love to express themselves whether it's using hand gestures, talking at the top of their voice, and yes even swearing.
Two years later, I think I'm starting to become immuned to it and I try not to flinch as much as I used to. But it's not always easy especially when I'm in the car with the children and an explicit version of 'Thrift Shop' comes on the radio. Solution: Don't react. Let's pretend we didn't hear that shall we? Where's the switch button!?!
Be prepared to do homework. And lots of it!
I bloody hate homework and I thought I passed this stage 20 years ago! In Spain children have a LOT of homework. My 7 year old get at least 2-3 homeworks a night and that doesn't include the times when he also have to revise for exams.
Some things include pages of writing excercises, listening to CDs or memorising poems. They also get booklets of homework to do during the summer, Christmas, Easter Holidays, Fallas etc… FGS he's 7 years old! Give him a break! I can go on about how they give far too much work for the kids to do, but I will mention that on another post. For now, I try to help them as much as I can even if it means helping with colouring…Shhhh….
Your child will go through personality 'changes'
It's inevitable that your child will finally adapt to their new life, their accents and mannerisms will change. It's amazing how they can confidently 'switch' from one language to another in order to keep a conversation going between us and our friends, something that still impress me to this day.
My son has now developed an accent (which I think is super cute). Sometime he says words the wrong way around in English, he thinks that Barcelona is the greatest team in the world and he prefers prawns to chicken nuggets!
Are you an expat raising kids in Spain or anywhere else in the world? What is the hardest or easiest thing that you had to adjust to in your adopted country?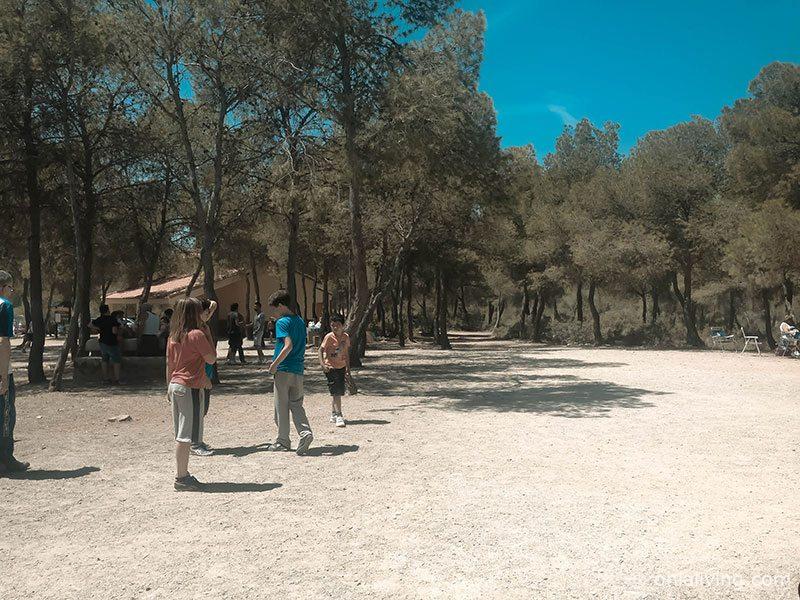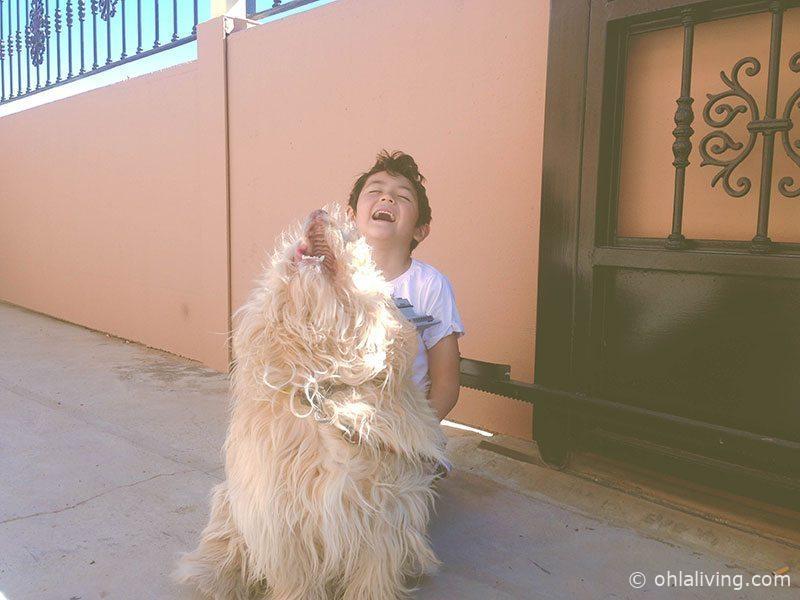 Do you like my posts? Subscribe now!
Sign up here to get the latest posts, recipes, DIY and other cool things!