If you're a pet lover then you'll understand that it's important to find a pet supply shop that has everything that your pet will need. In this post, I would like to share 15 of my handpicked best online pet shops in Spain. Go check them out!
---
Our pets are truly our best friends, whether you have a dog or a cat, budgie or a fish. Pets have are members of our family and deserve only the best when it comes to their care. Before the pandemic, we bought most of our pet supplies from the local pet store. But of course, that all changed when we went into lockdown.
Meet our furry family!
Introducing Oslo and Haru, our four-legged members of the family. We've had Oslo for just over two years and Haru under one. While both of them are equally sweet and full of personality, Oslo, on the other hand needs a special diet because of his breed. He's also had some urinary problems in the past. Buying their food from online pet shops is so much easier and cheaper especially as we buy in bulk enough to last for 3-4 months.
The advantages of ordering pet supplies online
Convenience
Ordering pet supplies online has its advantages. It's convenient if you're ordering larger items or pet food in bulk. Having two cats at home, one with a special urinary diet, I found that it's so much cheaper to buy pet food in large quantities.
Cost-Effective
It's obvious that buying pet products from online retailers saves you money. Not only this but most offer incentives. For instance points reward, discounts, referral bonuses, and special promotions that they send out during the year. So really, buying pet foods and accessories online has never been so easy!
Wide Variety Of Products
There are many pet products and accessories available for your pets that some retail stores do not offer. You can find a lot of items online that you might not be able to find in any local store. All these items can be delivered straight to your home, mostly offering between 2-3 days for added convenience.
15 Online Pet Shops In Spain
Whether you own a dog, a cat or a small pet, you will find everything you need here. The great thing about Bitiba is that they run a loyalty scheme, where you collect a stamp for every €30 worth of purchase. Once you complete your card with 16 stamps, you will be entitled to a €16 discount in their store.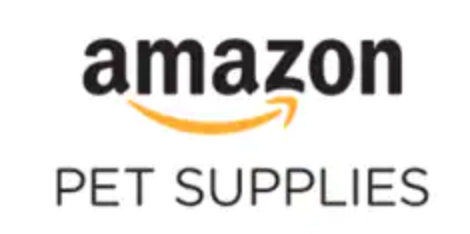 Remember the days when Amazon only sold books? Well, nowadays you can find anything here including pet supplies, food, toys, and more. Amazon Pet Supplies are great for those who are looking for something quick and want it delivered within a day. It's my usual go-to when looking for things such as cat toys, cat training tape and cat combs!
Mascota Planet has over 20 years of experience in the pet sector and has stores in Malaga and Estepona. Their online shop started trading back in 2005 and have been one of the most popular online pet stores in Spain. They offer FREE delivery for orders over €39 and only €6.95 for under.
Piensos y Mascotas is a Spanish pet online store based in Cordoba. Their online store offers many items for your pets needs including a wide range of food for cats, dogs, reptiles, horses and other small animals. Trading since 2012, and also provides advice from their expert vets. They offer FREE shipping for orders over €39 and only €4.99 for orders under €39.
ZooPlus has been long established for over 12 years and delivers pet supplies all over Europe. Not only that they offer quality and affordable items for your beloved pets, but they also offer a discount by using the points system if you shop with them on a regular basis. Delivery is FREE for orders over €49 and only €2,99 if your order falls under €29,00.
Tienda Animal are specialists in pet products and one of the most popular online pet store in Spain. You have an option to order and have the items delivered to you within 24/48 hours or you can collect them from one of their stores. Delivery is FREE for over €49,00 worth of orders, and only €1.99 for anything under €49,00.
Mascotas 1000 online shop offers thousands of accessories and food products for your pets. Though their website is not user friendly they have a wide range of items for all your pets needs such as diet food and medicines. They also sell this eco-friendly dog house that we bought for our small dog (who sadly passed away) a couple of years ago. FREE shipping for orders over €49,00.
If you have feathered pets, then CPA is a great place to find anything bird-related. Whether you have a carrier pigeon, parrot, cockatiel, or poultry then you'll find the best brand foods and supplements for them here. They also sell a small range of dog and cat food. Free shipping is offered on orders over 49 €.
Miscota is an online pet store that boasts over 250 brands and 40,000 pet products. They cater for many pets and animals, including reptiles and horses. You can also set up an automatic delivery using their auto-ship service, where you can set the frequency of your order. Orders over €49 are delivered FREE of charge.
Mismascotas is a Spanish online pet shop based in Valencia. Their online shop offers a lot of cool stuff for your pets including a wide range of dog leads, collars, pet gates, and shelters. You can visit their physical store in Ribarroja or have your products delivered. Orders over €49 are delivered FREE of charge.
You might not think it, but eBay is a great place to look for pet supplies and accessories. Many products have the buy it now options so you don't have to take part in any bidding. You will also find many weird and wonderful stuff for your pets, like this transparent cat rucksack!
Petclic has a wide range of items for your pets, from anti parasites, medicines and food supplies for cats, dogs, and rodents. Their website is easy to navigate and you can also chat with an online advisor just in case you have any questions. Delivery is FREE for orders over €39 and they also offer a 5% discount if you register.
Kiwoko is one of the most popular online pet shops in Spain with 130 stores all across the country and Portugal. Within these stores, they also have vet clinics and grooming salons so you have everything you need for your beloved pet in one place. They also offer FREE delivery for any orders over €49.
At Barakaldo Vet Shop you will find everything you need for your pets, from food, medicines and accessories. They also offer advice on your pet's health and claim to offer the best price on the market for anti-parasitic treatments and other specialised medicines for your pets. Delivery is FREE for over €39 worth of orders.
Zoomalia.es is an online pet store that offers more than 100,000 products including food, and accessories for your pets. Their extensive catalogue has all the products and accessories for dogs, cats, rodents, fish and aquariums, reptiles, ferrets, horses and even for farm and livestock animals. Delivery is FREE for orders over €39 and they also offer a €5 discount for your first order.
Final Thoughts
With the above suggestions, it is always worth a few extra minutes to compare prices. Things such as medicines for our pets can often cost a lot. Food also varies in price, I've noticed that some popular brands are cheaper online compared to store prices.
Personally, I really like ZooPlus, Mascotas 1000, Bitiba, and Tienda Animal. I have ordered from them in the past, and have found their prices to be reasonable and delivery is quick. For customer service, Zooplus is on my top list. The last time we ordered from them, they refunded me (no questions asked) the full price of my dry cat food because the packaging was slightly damaged.
I hope this extensive list of online pet shops here in Spain has helped you. If you would like to recommend any more then please feel free to leave a comment below!
Featured image credit: Freepik
Do you like my posts? Subscribe now!
Sign up here to get the latest posts, recipes, DIY and other cool things!