Just over a week ago we celebrated my husband's birthday, with family coming over too, it was a great excuse to try something other than paella! Don't get me wrong, I like the stuff, but it's also nice to try something different other than Spanish food once in a while!
I remember seeing a little funky Italian restaurant in Calle Bordadores when we visited Crêperie Bretonne during the Fallas. Impressed with its unusual exterior and menu my friend and I have made a pact to give it a try one day. Well, of course, my husbands big 40, was a great excuse to finally give it go.
This small street corner in the heart of Valencia old town have a couple of Italian eateries, though not enough to call it the Italian quarter of Valencia, but it's a good enough place to try out something authentically Italian whilst in this part of Spain.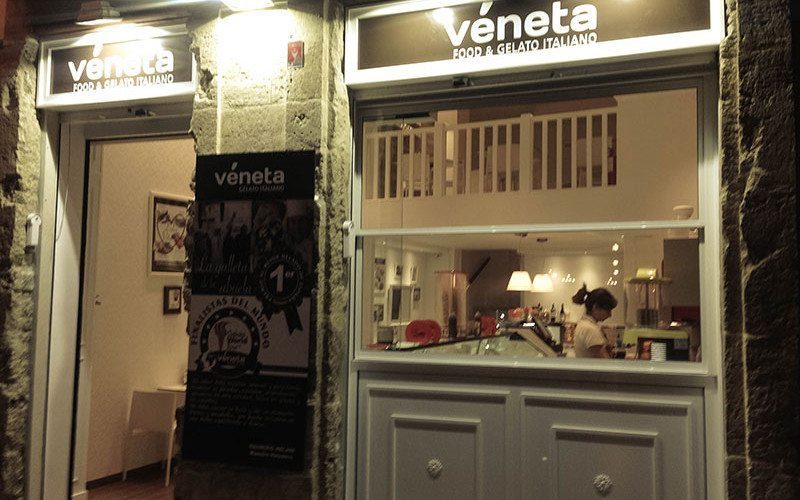 We booked a table for 9:00 pm, first in! And yes, I've been living here for almost three years, and still, I can't get used to the late eating times. I was starving hours before, but daren't eat anything in because I was really looking forward to this!
The menu was impressive and you can request for an English version too. The staff, very welcoming and helpful, some are also English speaking if you prefer. I  couldn't decide from the amazing list of starters, so I went for something I haven't tried before. A very fresh and tasty steak tartar seasoned with spices, capers, tomatoes and served with crusty bread.
If you're like me and love this type of food, then I would really suggest you give this one a try, the beef was sliced rather than minced, very fresh and a real delight to have.
For his starter, my husband ordered the Falso Vitello Tonnato, rocket salad, mushrooms, capers and cherry tomatoes, wrapped in thin slices of roasted veal with tuna and mayonnaise sauce. The veal was very soft, almost melts in your mouth and the tang from the capers and tuna really compliments the dish.
And, of course, we had to try the seafood pasta. My husband, the 7-year-old and I ordered the Spaghettoni Al Cartoccio. Perfectly cooked al dente spaghetti, mussels, clams and prawns with a Napoli sauce baked and served in foil shaped like a swan, which my son was really impressed about!
Who would have thought that a good Italian restaurant is hidden in this little corner of Valencia? During the warm summer evenings, you can also choose to sit outside al fresco or grab one of the window seats upstairs and enjoy the view.
When I booked I asked for the window seat, but with 6 people in our party, I was told it was impossible. I can see why, window seating is only for two people which is nice for a romantic setting. Must come back next time with the husband to try this one out! 😉
The Papappardella is definitely worth the visit. Great location, helpful staff, amazing food at very reasonable prices, though I would suggest booking a table during the evenings or arriving early if you want to grab the best seats.
Links: La Pappardella Valencia
Do you like my posts? Subscribe now!
Sign up here to get the latest posts, recipes, DIY and other cool things!